Rut-roh, we're overwhelmed
We're temporarily unable to accept any more adoption applications. 
Thank you for your enthusiasm and understanding!
CRAZY FOR GREYHOUNDS ADOPTION is an adoption and rehoming agency for retired racing greyhounds serving  the GTA and all of Southern, Central and Eastern Ontario, including
 east to west from London to Ottawa, and
north to south from Barrie to St. Catharine's
Staffed fully by volunteers and and funded by donations, CFGA is dedicated to helping all retired racing greyhounds that come into our care. We help support their families before, during and after the adoption process, and enjoy serving as lifelong advocates for this magnificent breed.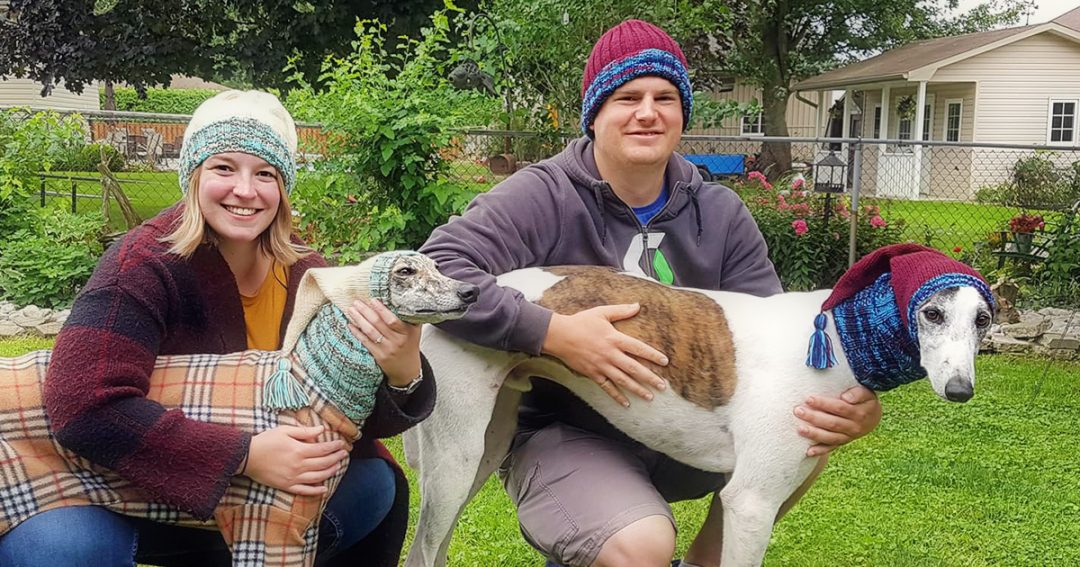 We're Crazy for Hats!
Check out these hand-knit matching hat sets for you and your greyhound.
All proceeds go to support CFGA